Mardi Gras refers to the events of the Carnival celebration, culminating on the day before Ash Wednesday, the first day of Lent.  Mardi Gras is French for "Fat Tuesday", reflecting the practice of the last night of eating rich, fatty foods before the ritual fasting of the Lenten season.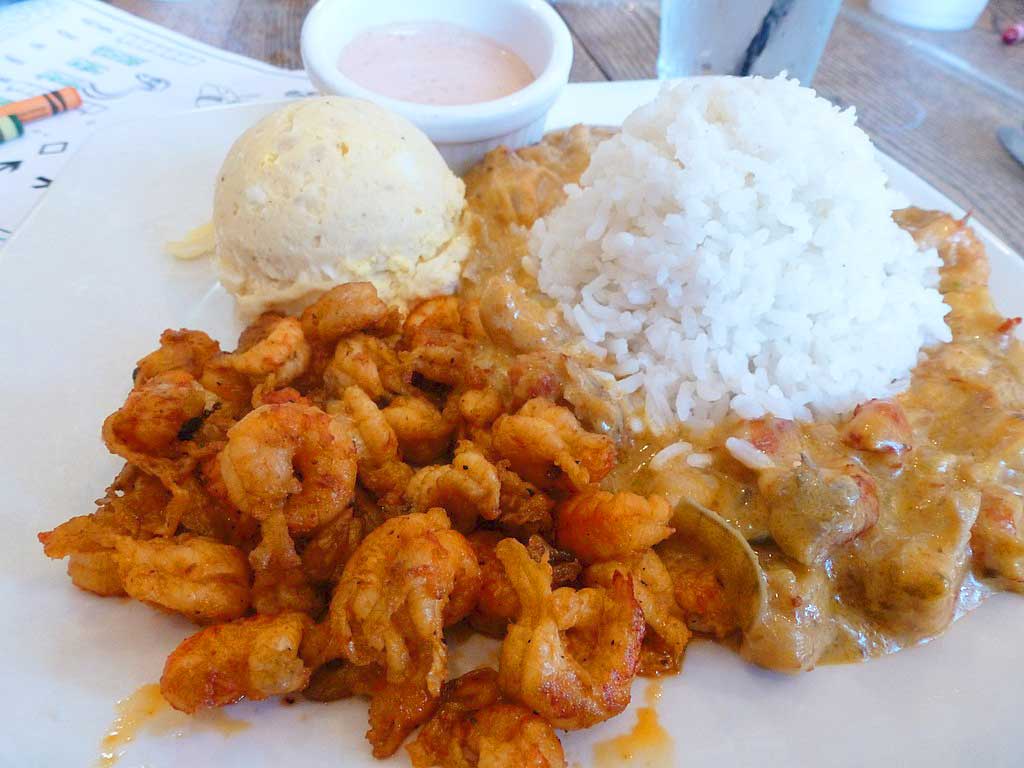 Media Credit: Wikimedia Commons
If you are eating out, just because someone else cooked for you, doesn't mean you can let your guard down when it comes to food safety. And leftovers are only safe for 2 hours at room temperature.
If you decide to host your own "Fat Tuesday" party, remember this type of food service – where foods are left out for long periods – leaves the door open for uninvited guests – bacteria that cause foodborne illness. Festive times for giving and sharing should not include sharing foodborne illness.

Food Safety Training - SALE 10% OFF
Learn about foodborne pathogens, cross contamination, cold and hot food safety, and best practices to prevent foodborne illness.
Food Manager ANSI Certification: $99.00 - Valid in all States
Food Handler Training: Only $7.00!
10% OFF: Enter Promo Code "train10off" at Checkout
Food can get contaminated anywhere – so it's important to always follow sound food safety practices – no matter who prepares the meal or where you eat it.
Join in festivals around the country or have your own Fat Tuesday feast! Share your favorite traditions by using #FatTuesday, #MardiGras, #ShroveTuesday on social media.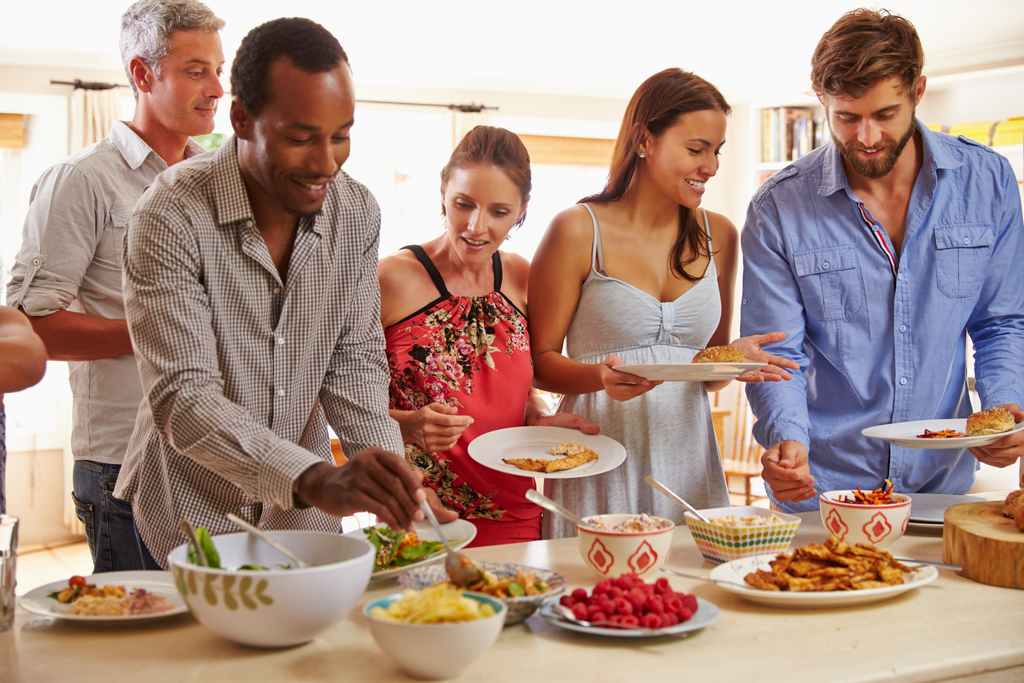 Image Source: Shutterstock
About Mardi Gras (Fat Tuesday)
Fat Tuesday is the day before Ash Wednesday. It is also known as Mardi Gras Day or Shrove Day. It is a day when people eat all they want of everything and anything they want as the following day is Ash Wednesday, the beginning of Lent – a fasting period for Christians.
This moveable feast is determined by Easter. The expression "Shrove Tuesday" comes from the word shrive, meaning "absolve". Shrove Tuesday is observed by many Christians, who "make a special point of self-examination, of considering what wrongs they need to repent, and what amendments of life or areas of spiritual growth.
New Orleans holds the crown for Carnival and Mardi Gras celebrations in the United States. While the city is filled with French flavor and style, its culture is an eclectic infusion of many cultures.
What kind of food do you eat on Fat Tuesday?
Crawfish Boil
Traditional King Cake
Shrimp and Grits
Creole Crab Cakes
Shrimp and Chicken Etouffee
Pancakes
Dirty Rice
Milk Punch
Shrimp Po'boys
Bacteria Danger Zone (40°F – 140°F)
When preparing for your special event, remember that bacteria can make you sick. This problem is more serious than many people realize. In fact, 1 in 6 Americans will get sick from food poisoning every year.
Bacteria grows rapidly between the temperatures of 40°F and 140°F, doubling in number in as little as 20 minutes. This range of temperatures is called the temperature "Danger Zone."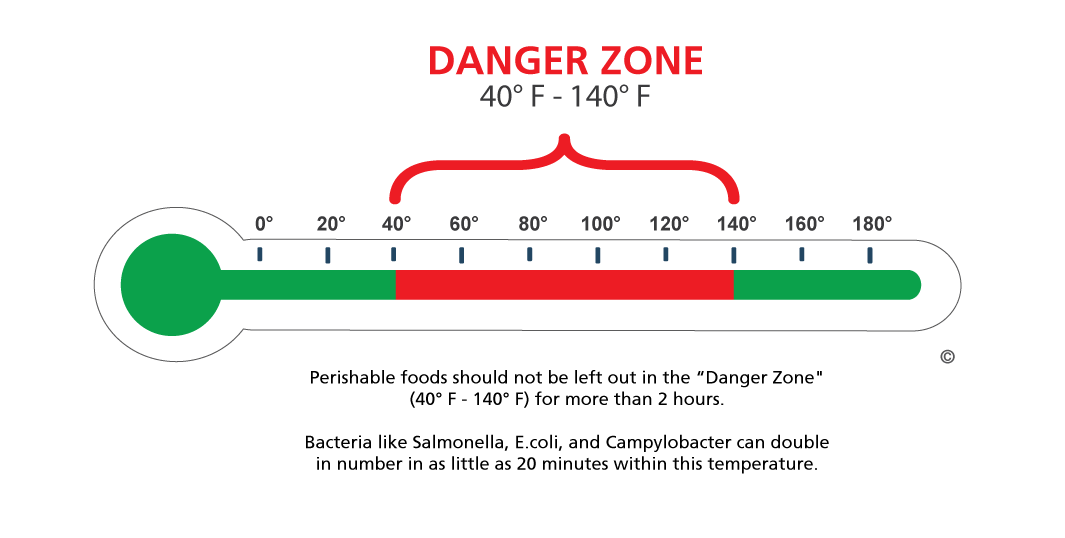 Clean – Separate – Cook – Chill
Remember the four food safety steps – Clean, Separate, Cook & Chill, at your Mardi Gras Party celebrations.
Clean—Wash hands and surfaces often.
Separate—Separate raw meats from other foods.
Cook—Cook to the right temperature.
Chill—Refrigerate food promptly.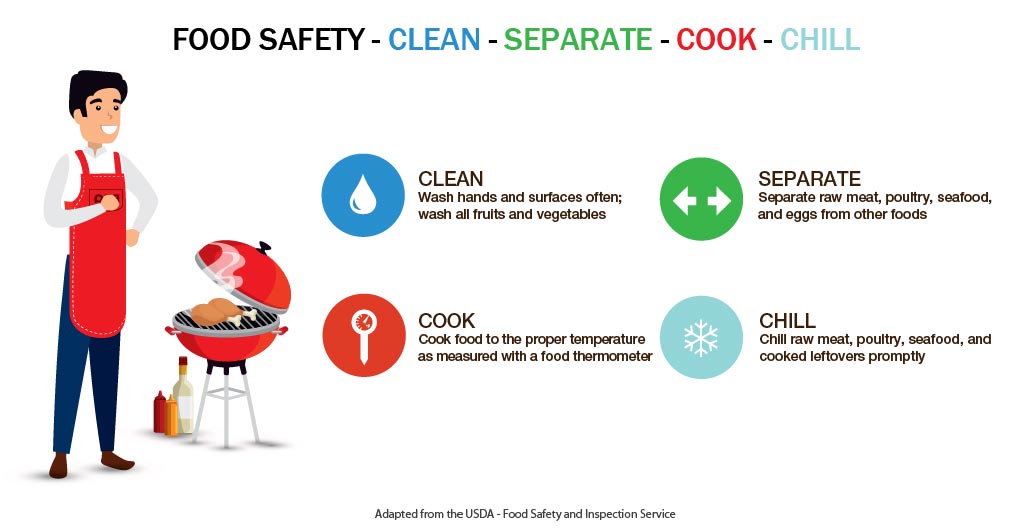 Image Source: Shutterstock
Food Safety Observations When Dining Out
Make some basic food safety observations when dining out:
Check Inspection Scores – Many state health departments make restaurant health inspection scores available on the web. Check the score before going to the restaurant  or check when you get there.
Make Sure the Restaurant Is Clean – Confirm that restaurant tables, floors, and utensils are clean. If not, you may want to take your business elsewhere.
Check That Your Food Is Cooked Thoroughly – Meat, fish, poultry, and eggs should be cooked thoroughly to kill germs. If food is served undercooked or raw, send it back.
Properly Handle Your Leftovers – Taking your food to go? Remember to refrigerate within 2 hours of eating out. If food is left in a hot car or temperatures above 90ºF, refrigerate it  within 1 hour. Eat leftovers within 3 to 4 days.
Download Infographic: Protect Yourself When Eating Out [PDF]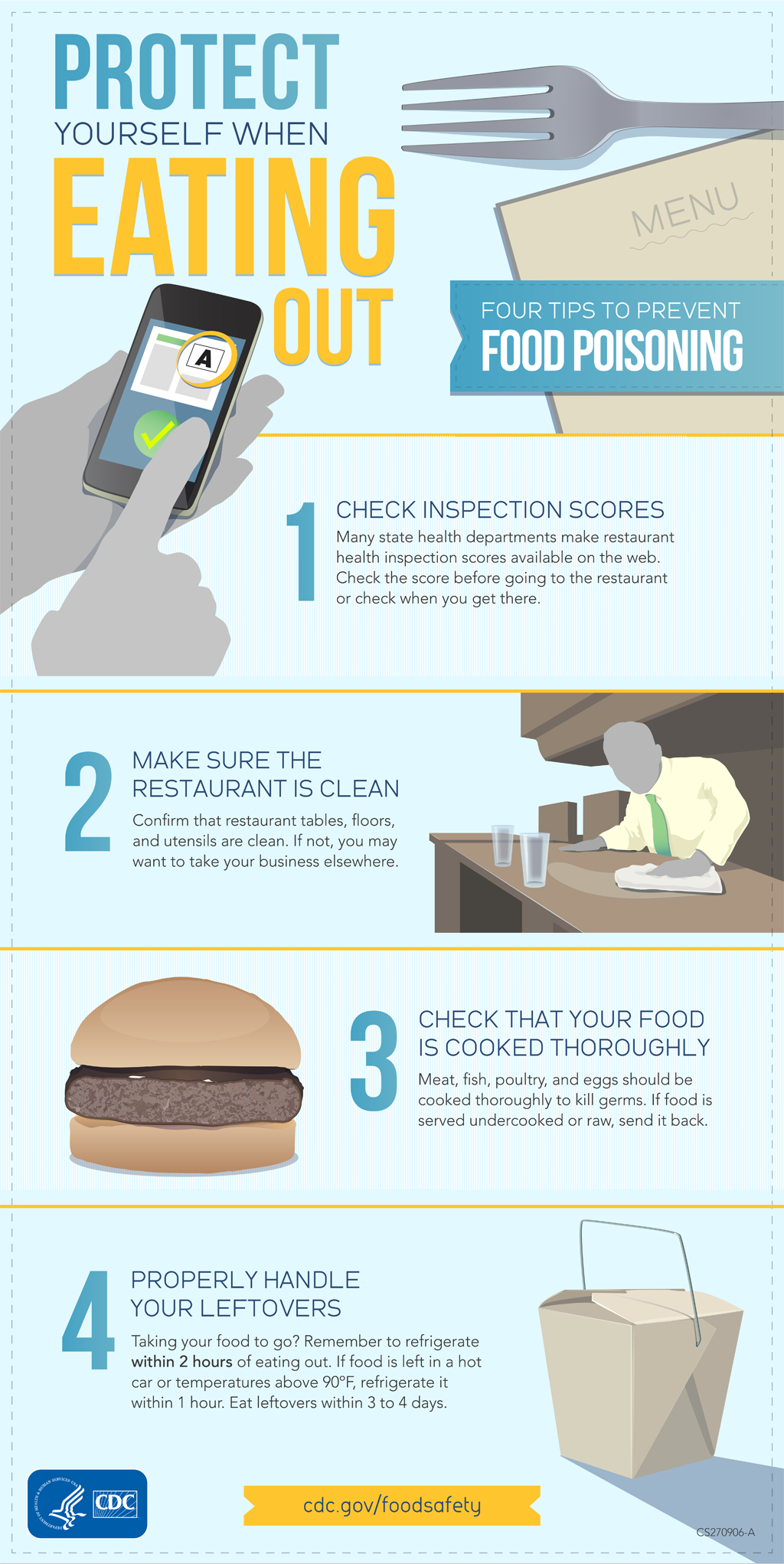 Leftovers – The "Two-Hour Rule"
The absolute maximum time for leaving prepared foods at room temperature is 2 hours—including time for preparation, serving and eating.
Discard any perishable foods left at room temperature longer than 2 hours. If you are eating outdoors at a picnic or cookout where temperatures are over 90°F, discard foods after 1 hour.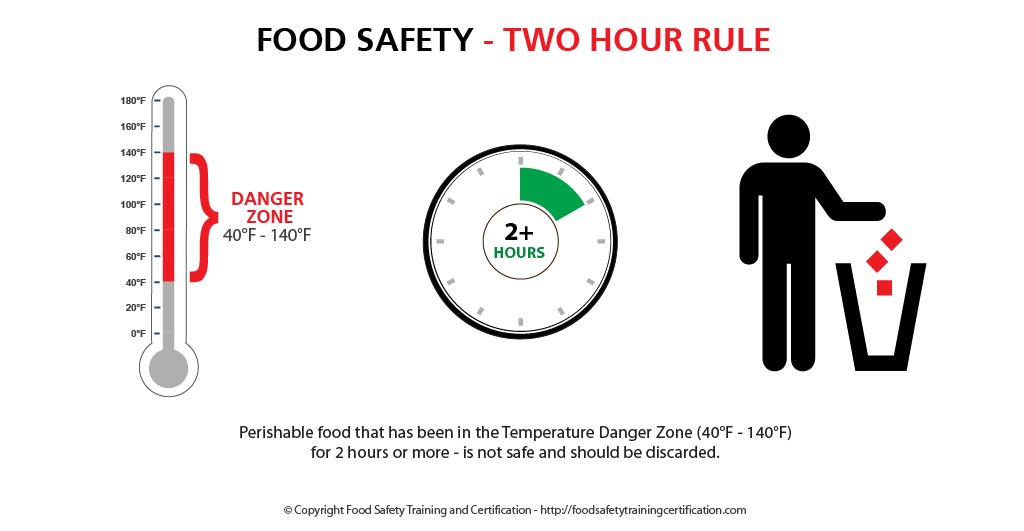 USDA Brochure – Cooking for Groups
Additional Resources – Cooking for Groups Food Safety