A career in food service industry offers countless opportunities, diversity, job settings, pay, and benefits with a promising job outlook. And all of this, in addition to getting to work in a profession you're passionate about. What could be better?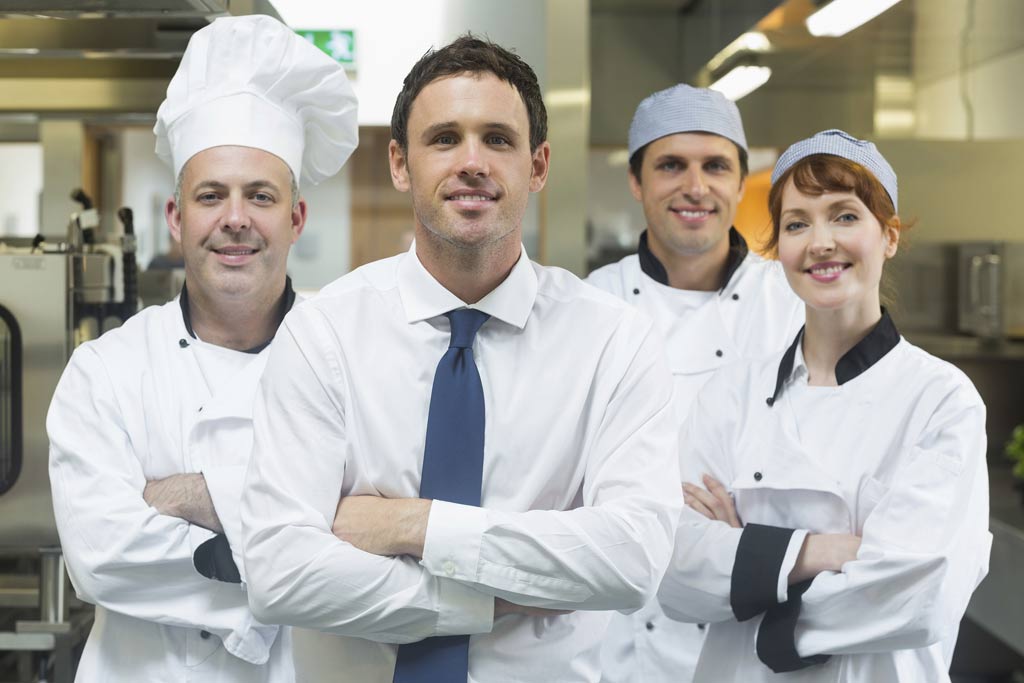 Food Service Industry Statistics
Restaurants remain the nation's second-largest private-sector employer, providing jobs and careers for about one in 10 working Americans.

Food Safety Training - SALE 10% OFF
Learn about foodborne pathogens, cross contamination, cold and hot food safety, and best practices to prevent foodborne illness.
Food Manager ANSI Certification: $99.00 - Valid in all States
Food Handler Training: Only $7.00!
10% OFF: Enter Promo Code "train10off" at Checkout
In addition, the following statistics demonstrate how food service related careers are growing and have plenty to offer those who are eager to join the fun:
The National Restaurant Association projects that restaurant-industry sales will reach $798.7 billion in 2017, a 4.3 percent gain over the industry's estimated sales of $766 billion in 2016.
Adjusted for inflation, 2017's projected restaurant-industry sales represents a 1.7 percent gain over 2016 , up slightly from the 1.5 percent gain registered in 2016.
By the end of 2016, it is expected that 14.7 million people will be employed by the restaurant industry (a 17-percent increase from 10 years prior).
Experts predict that employment in the restaurant sector will grow by 12 percent from 2016 to 2026.
The food-manufacturing sector totaled $738.5 billion in 2012 and accounted for more than 12 percent of U.S. manufacturing shipments.
Almost 80 percent of the food and beverage products that U.S. consumers purchased in 2012 were manufactured within the country.
As of May 2016, the food-manufacturing sector employed more than 1.5 million workers. These people are involved in manufacturing and processing soft drinks, beer, chocolate bars, chips, frozen entrees, boxed foods, baked items, pet food, and just about any other edible product you can think of.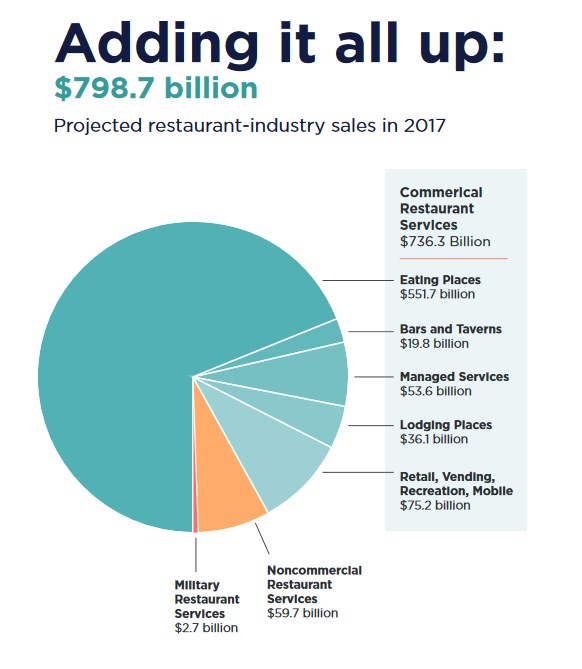 Professional Jobs in the Food Service and Manufacturing Industries
When most people think about beginning a career in food, they automatically come up with the more traditional occupations. These include positions like chef, baker, and restaurant manager. The food industry offers a lot of different career options, whether you would like to focus more on food service or manufacturing.
Below we have covered some of the common positions so that you can get an idea of the opportunities that the food service or manufacturing industries can offer.
Baker or Pastry Artist
Banquet Manager
Broiler Cook
Catering Manager
Chef
Cook
Dining Room Manager
Executive Chef
Expediter
Food and Beverage Director
Fry/sauté Cook
General manager
Kitchen manager
Maître d'hotel
Pantry cook
Pastry chef
Server
Soup and sauce cook
Sous chef
Become Food Safety Trained or Certified in Your State
Food safety education and training is essential to raising awareness about foodborne diseases and how deadly pathogen spreads.
Food establishments are responsible for keeping and handling food safe for their customers and food handler safety is of paramount importance to businesses of any size which handle food.
Food safety training or certification does not only affect the sales and continued patronage of an establishment, but also public safety. Moreover, about 72% of businesses indicate they would be more likely to hire food safety trained handlers and 50% willing to pay higher wages to those trained.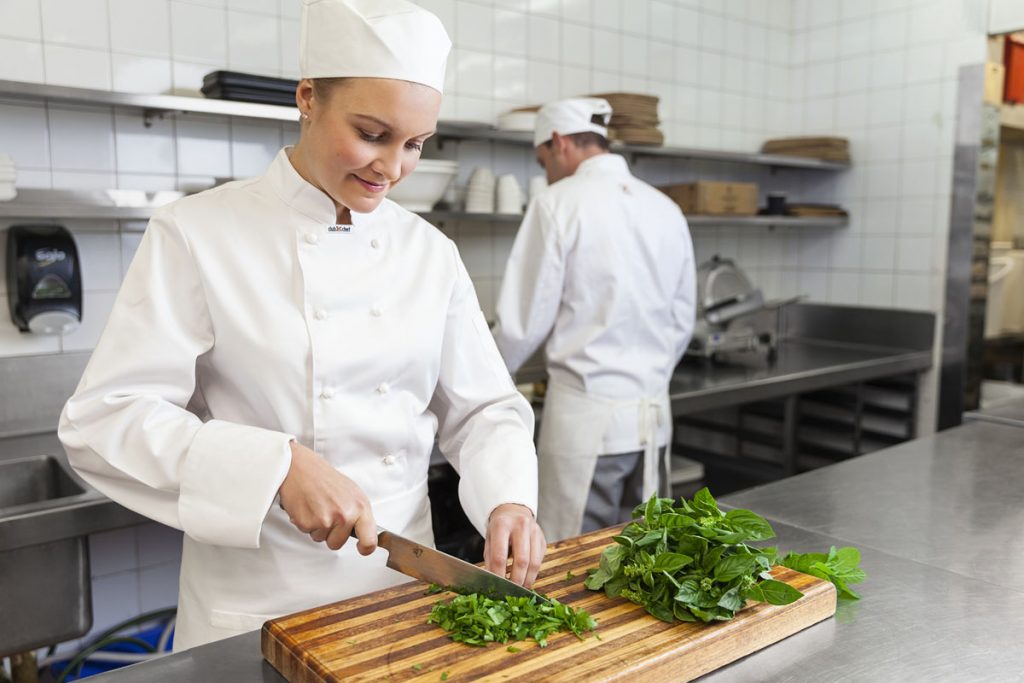 Here are some additional reasons to become food safety trained or certified:
Food safety and sanitation are integral to operating a successful food service. The safety of our food supply is a responsibility shared by producers, sellers, managers and handlers.
Food safety training does not only affect the sales and continued patronage of your establishment, but also public safety.
Businesses are more likely to hire food safety trained handlers and are willing to pay higher wages to those trained.
The Center for Disease Control (CDC) estimates that because of foodborne illness 76 million people fall ill, 325,000 are hospitalized and 5,000 Americans die annually. Because of these alarming statistics, many states require certification of food managers which may include a food safety exam.
With many retailers requiring food safety certification, you will increase your ability to gain entry into wholesale and retail markets.
Being proactive and having a food safety plan in place along with proper documentation is recognized as a wise business practice.
On-the-Job Training
Once you have a food safety training or certification, you will still have to learn the ropes of your new food service job. You will need to learn how to speak with customers, become familiar with restaurant policies specific to your new job, learn the menu, and recognize how to use the computer system.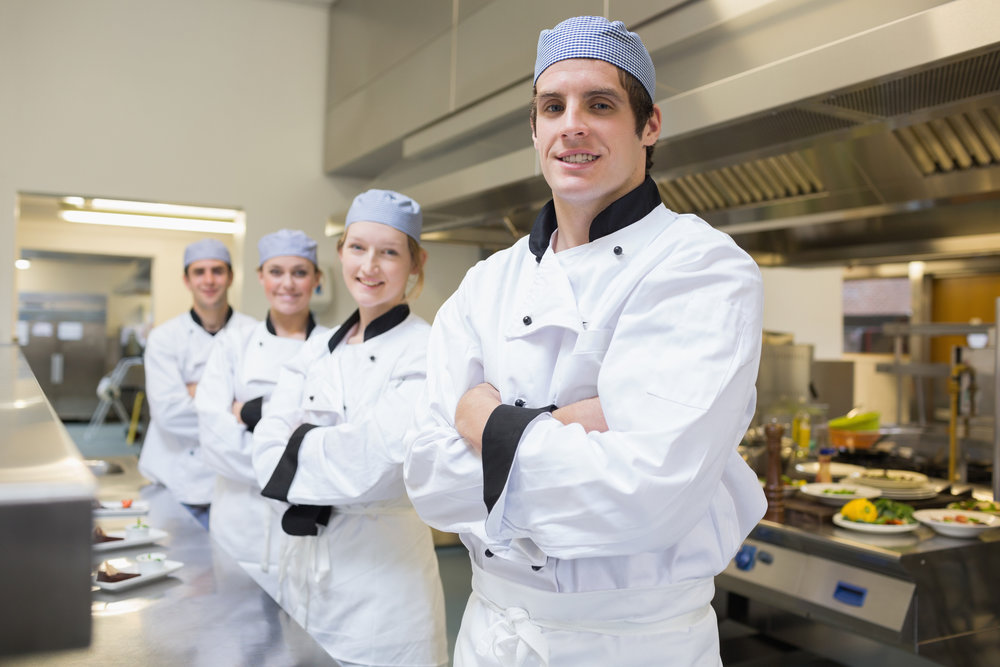 References: